There's no avoiding the facts and the facts from WHO state that COVID-19 is here and it is going to be around for quite some time. Now, instead of risking your health to go out to work, why not stay at home, be rugged up in your day time PJ's and still earn money? We are serious! These are truly the best ways you can earn money – no commuting, gloves or face masks needed.
1. ShopBack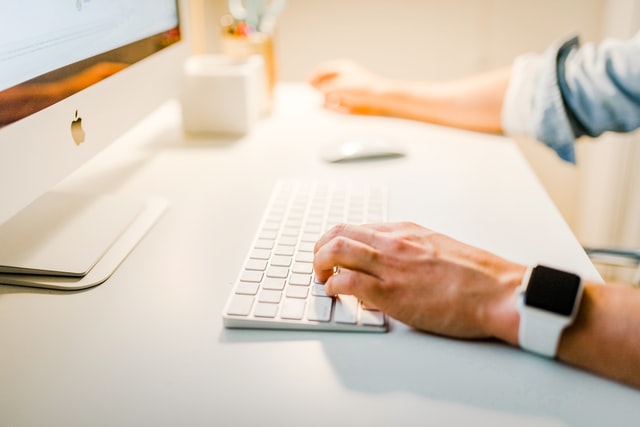 If you love to shop then absolutely nothing is stopping you from getting money back every time you do just that – shop! Shopback works by allowing you to buy everything you need online via their app and having it delivered to you. Shop from your favourite brands like; The iconic, ASOS, Dan Murphy's and Pet Stock.
Here's how you get started with ShopBack:
FREE registration via the app.
Shop for all the things you need and want online.
As soon as your order is confirmed you can earn instant cashback – into a PayPal account that allows you to save up or cash out right away.
Take your cash-back and spend it as you wish and receive instant discounts.
If you haven't already signed up then now is the time, there really is so much to gain – like getting money back on everything you purchase!
2. Lifepoints
Take back the control in your life and earn money with Lifepoints. Be rewarded for providing your opinion in surveys and product reviews.
Get started with LifePoints:
Simply sign up online or via their app.
Your time is your limit on how many LifePoints you can earn
Stock up on LifePoints then cash them in for excellent rewards that you will love.
There is no time better than the present when it comes to earning money, stay sane, stay happy.
3. Nielsen – Beauty Panel
Ladies – this one is for you! Neilsen is now offering a beauty 'scan and earn' opportunity. What they are interested in is which products you like to use and how often you buy them. Next time you head to the shops, wear gloves, disinfect the trolley and pile up the makeup products you have been holding off buying. Scan each one and earn a range of great rewards including gift cards to Myer, Kmart, Harvey Norman, and Big W. So, if you have nothing better to do, start focusing on your beauty regime and review beauty products for cash! Avoid being bored out of your mind and start spending your spare time earning money and practicing self-care.
4. My Opinions
Even though you might not be able to share all your thoughts on the Corona Virus outbreak with the government, you can share your opinions without limits via the My Opinions survey panel. Save your valuable opinions on a range of issues, products, and services for the surveys and make money whilst letting it all out!
It only takes 5 minutes to join for FREE
100 points will be provided upon joining
Convert points to cash to spend how you wish
An all Aussie brand, supporting local businesses.
5. iSurvey World
We all know that having some extra money in the bank brings a smile to our faces, what would you spend yours on?
Now we have got you thinking, the only thing left to do is get the money to buy the product you want. iSurvey can help you do just that, better yet you get $5 for just signing yourself up.
Take surveys about products that you actually use and give your review of those products. Every time you complete a survey you will be paid! Simple as that. You can stay in bed if you not feeling 100% and still earn money or you can tidy the house and in between folding washing, earn money. It sounds like a domestic quarantine dream!
6. Toluna
Get paid cash every time you answer a survey from Toluna. After you sign up you will be invited to partake in a range of surveys that help you earn points which you can redeem for cash and you also go into the draw to win some great prizes. A new TV sounds great right about now, since it's the only thing keeping you from going insane, and you could win one!
Start earning today with Toluna:
Fast and secure signup process
Share your thoughts on some of the top brands like; Kellogs, Coca-Cola, and Amazon.
3 steps: inspire change, share ideas and gain rewards
7. YouGov
Earn money and rewards with a difference through YouGov. Unlike traditional survey and market research panels, YouGov published their results in the media – results that come from you answering their surveys! Receive free bonus points upon sign up and then take the surveys they send to your inbox at a time that suits you (which at the moment is all the time – thanks to social distancing). Another great part of YouGov is that you can also use their results to get the latest information, even about the Corona Virus.
They have recently released results on their site regarding attitudes towards COVID-19 in a global sense. They found some great stats including that; 44% of Aussies are somewhat familiar with the virus and less than 50% of us felt that it was a major threat to our country specifically.
You can be a part of these amazing results by submitting your answers, earning cash, then watching the results roll in. Who knows, your results could end up on the news!
Don't let COVID-19 ruin your 2020, instead take it by the reins and make it work in your favour with these great options to help you earn money on the side, while you wait for the worst to pass.
Sources: https://au.yougov.com/news/2020/03/10/how-do-attitudes-coronavirus-differ-across-world/