Being stuck at home, online shopping, and the change in seasons, is the perfect recipe for disorganised disaster! Keep on top of your life with these clever products that will make staying organised and uncluttered simple.
1. Full Motion Swivel Monitor Desk Mount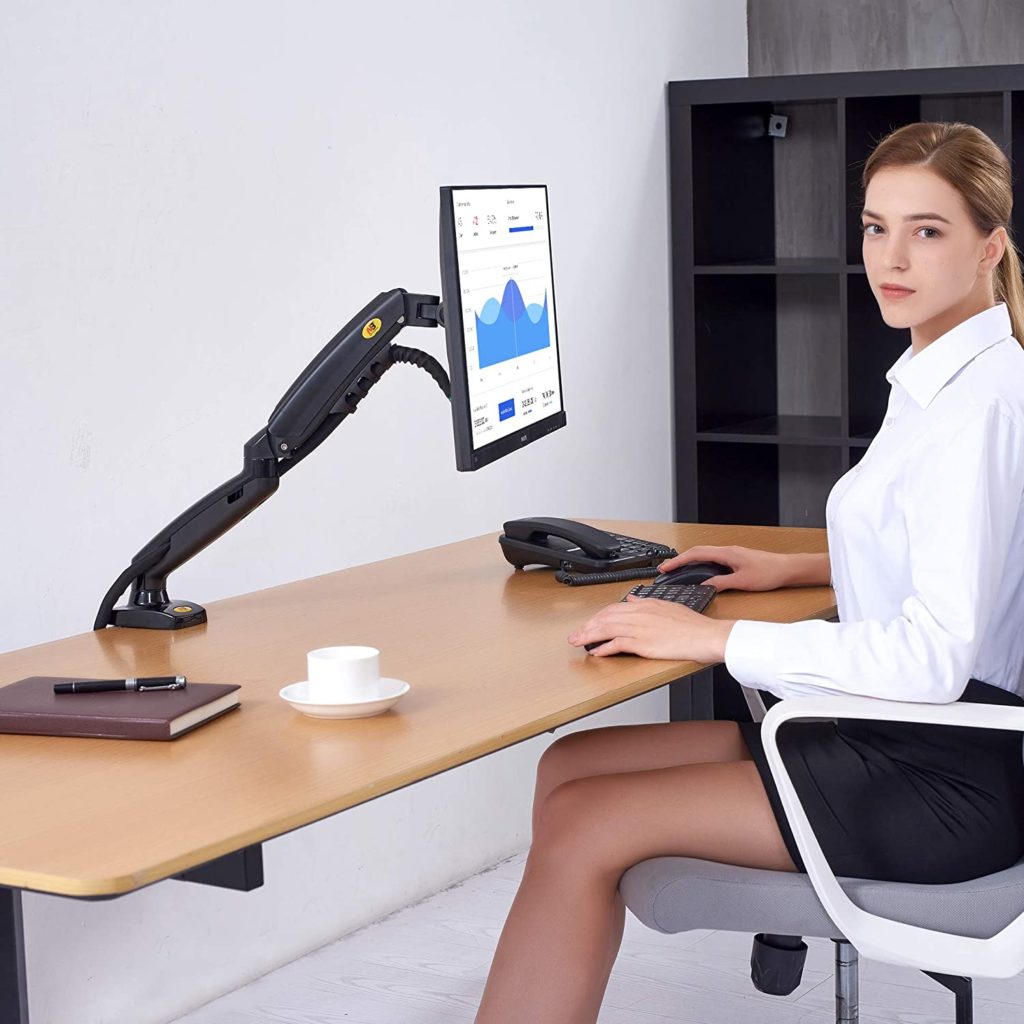 Does your at-home workspace just not live up to what you have become accustomed to at your swanky office? This full swivel monitor stand will go some way to make your working from home experience better. Declutter your desk, and be more comfortable and ergonomic, by being able to clear your desk of your large, bulky computer stand.
Key Points:
Adjust the position, rotation, tilt and swivel of your computer monitor, all while clearing space on your desk.
The C-clamp can be fitted to almost any desk, and the universal screen mount will fit almost all 17″ to 27″ flat panel monitors.
Price: $44.20
2. Pack of 8 Large & Medium Vacuum Storage Bags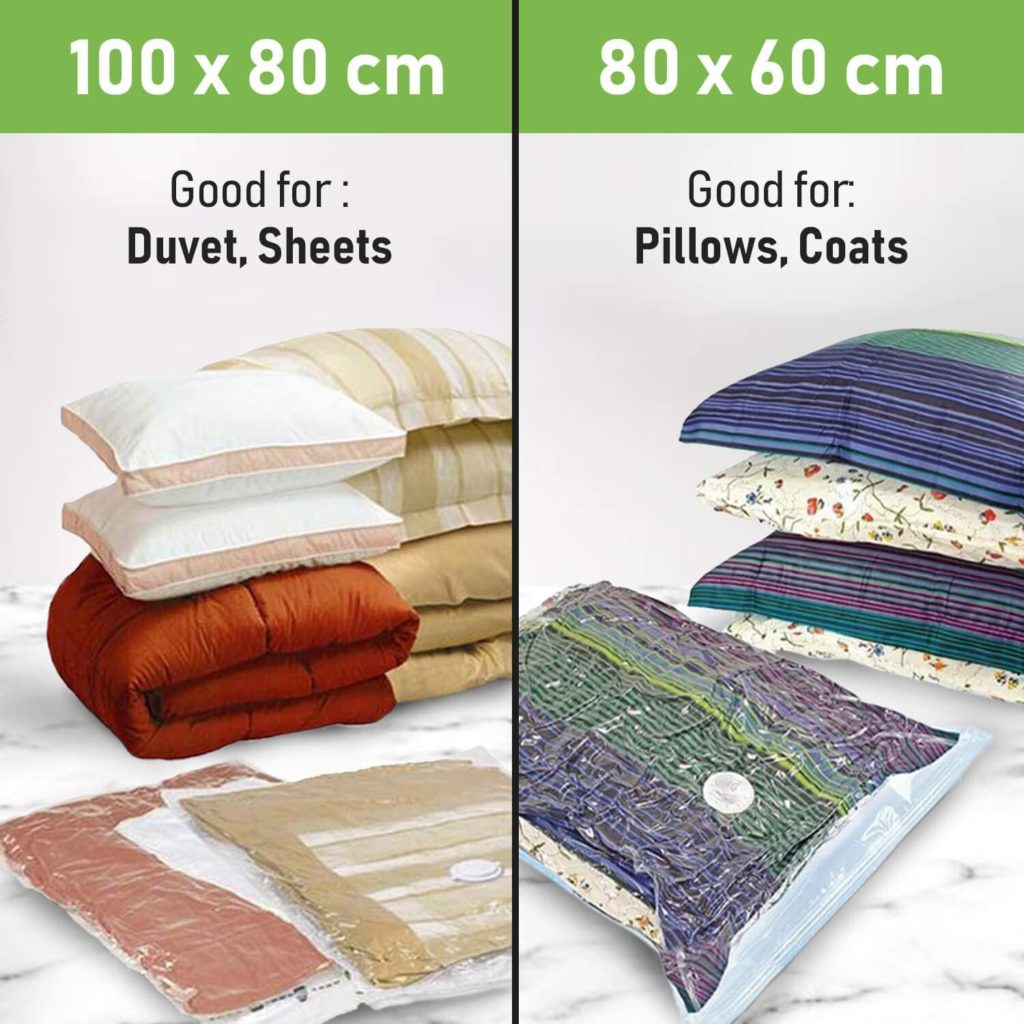 You have probably been recommended vacuum bag storage from a friend, or seen the TV adverts, but never took notice of just how practical they really are. Well know is the time to wake up! These bags dramatically reduce the space taken up by clothes, sheets, linen, pillows and much more, that you have sitting around. Not only this, but by storing in a vacuum environment, you are protecting your items from moisture, dust, mould, and bacteria. Everything really is a win with these storage bags!
Key Points:
This pack of 8 vacuum storage bag includes medium and large-sized bags, with a handy travel pump included.
Drastically reduces the space your items take in storage, or in your travel bag.
Protects your items from the typical moisture, mould, dust etc.
Price: $31.95
3. Universal Travel Adapter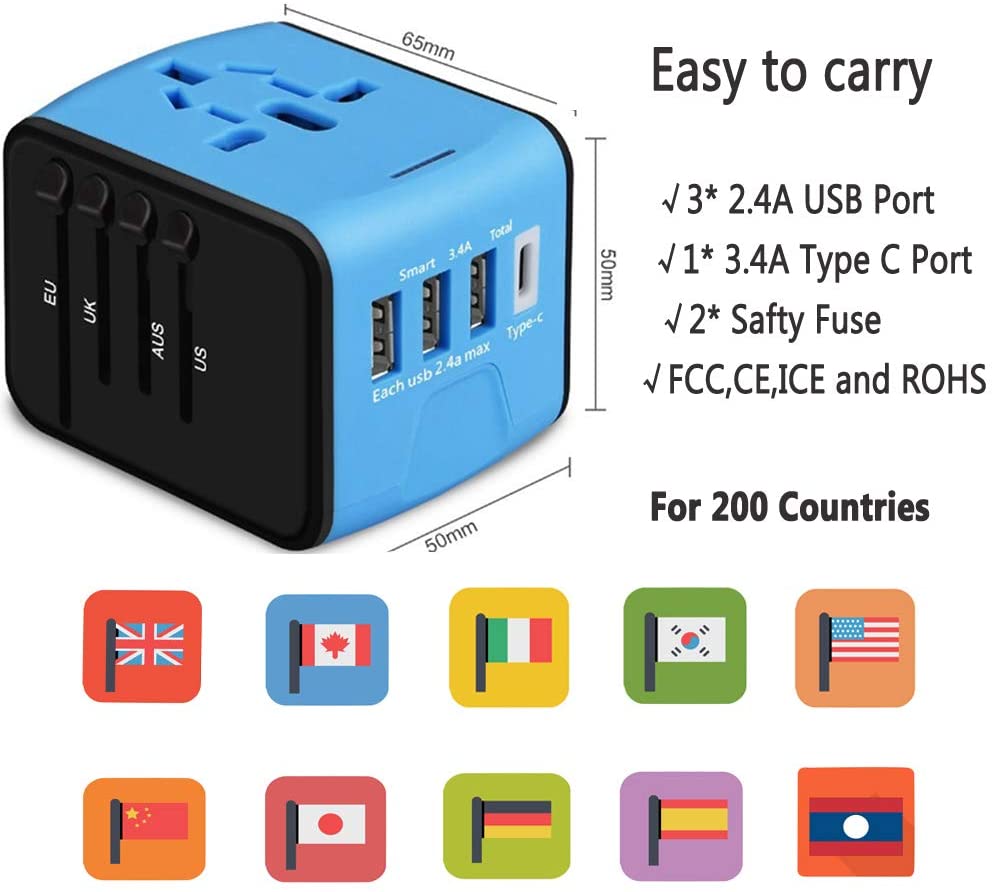 There is no need to fill half your bag with travel adapters, cables and USB charging points, get everything included in this one handy little Universal Adapter. Charge up to five devices at once through the universal charging points, and 4 additional USB ports, all in over 200 countries! All the charging prongs easily slide back into the casing for protection during transport as well.
Key Points:
Charge up to five devices at once, from all over the world, all in one device.
There is an LED power indicator and built-in safety fuse so you do not have to worry about overcharging.
Price: $19.99
4. Mirrored Shoe Cabinet (60 Pairs)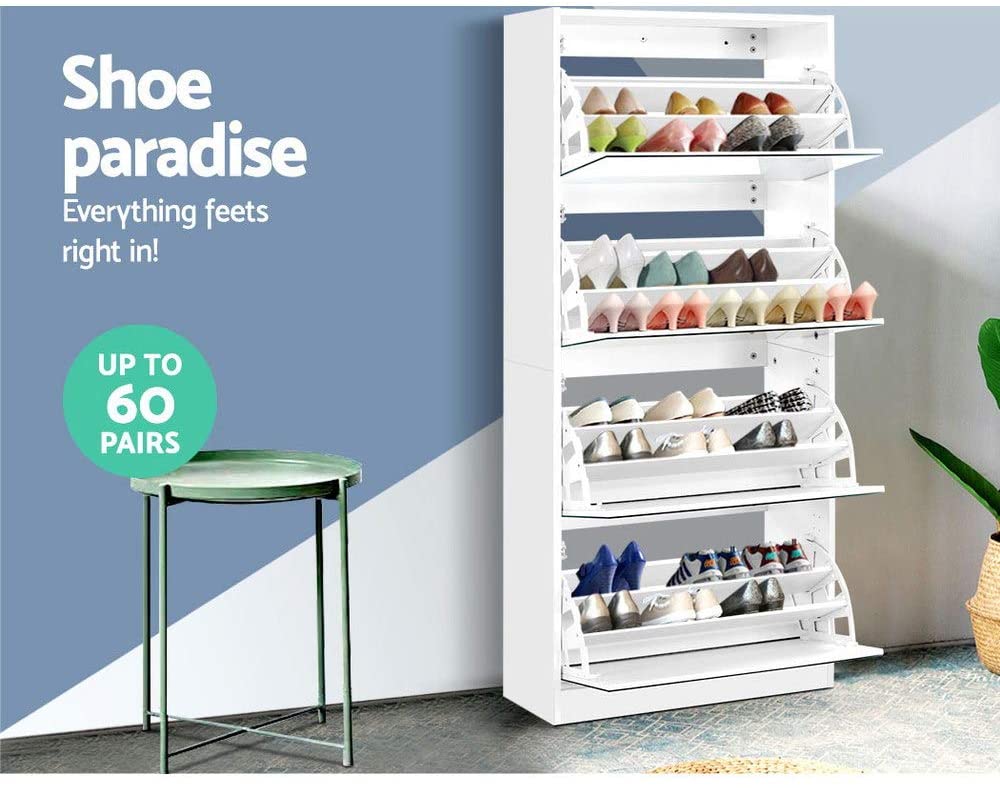 This sleek and elegant shoe cabinet can hold up to 60 pairs of shoes, all in varying sizes, tucked away behind a large, full-length mirror. So clean up the closet (or the floor), and organise and protect all your pairs of shoes, in this clever cabinet.
Key Points:
Stores up to 60 pairs of shoes across 4 shelves.
The shelves are adjustable so you can easily fit your high heels and boots.
The cabinet is fronted with a full-length mirror.
Price: $153.95
5. Cable & Accessory Organiser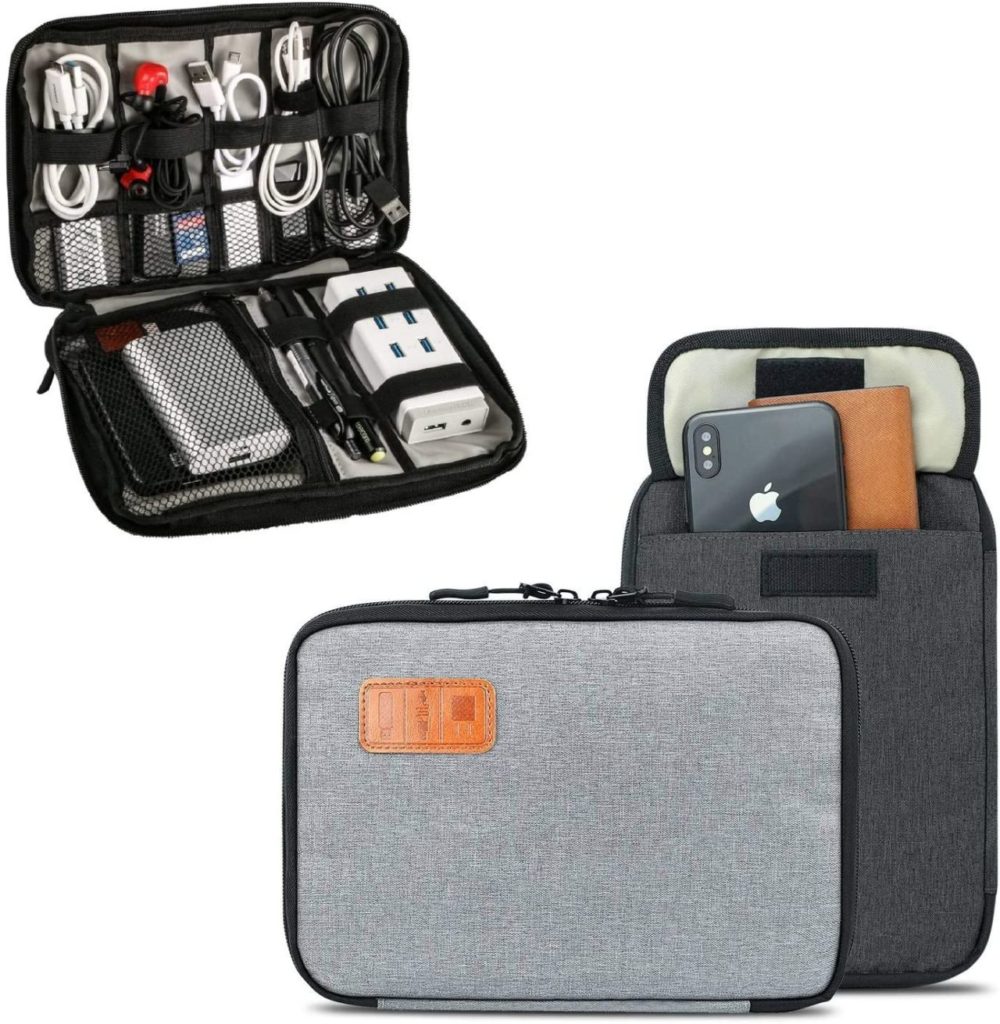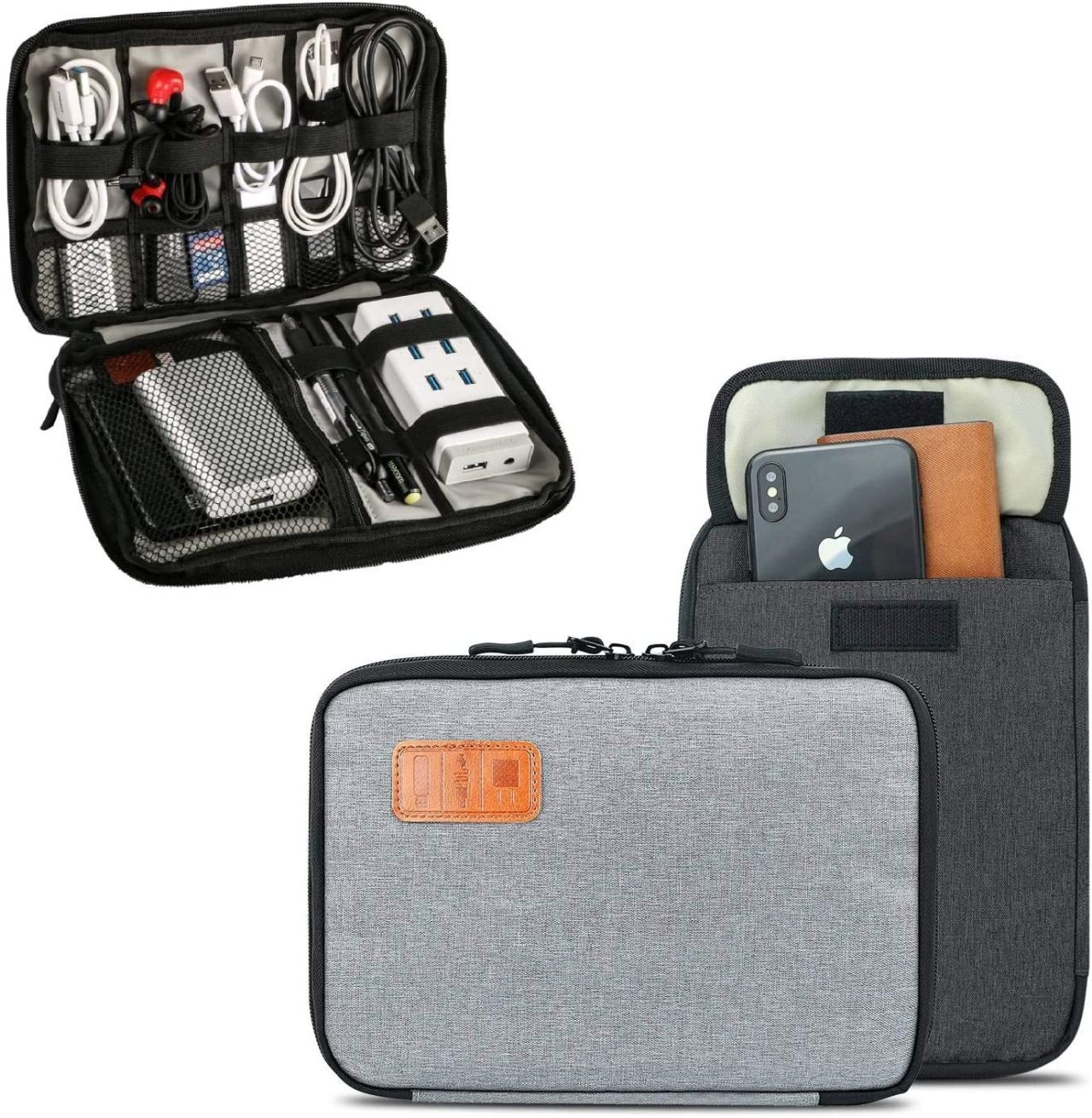 This handy cable organiser bag is not only handy for your travel and holidays, we all have drawers and cupboards full of all our tangled old cables, that we have lost track of. This bag will keep all your cables nicely tucked away in their own pouch, for easy storage and access. You can also store your portable charges, charging ports, headphones, and quick access items such as your phone, tablet or passport.
Key Points:
The semi-flexible covers are well padded and offer excellent protection for your cables and devices.
Plenty of space for all your cables and devices to be kept in the one handy place.
Price: $12.99
6. Apsung Care Seat Organiser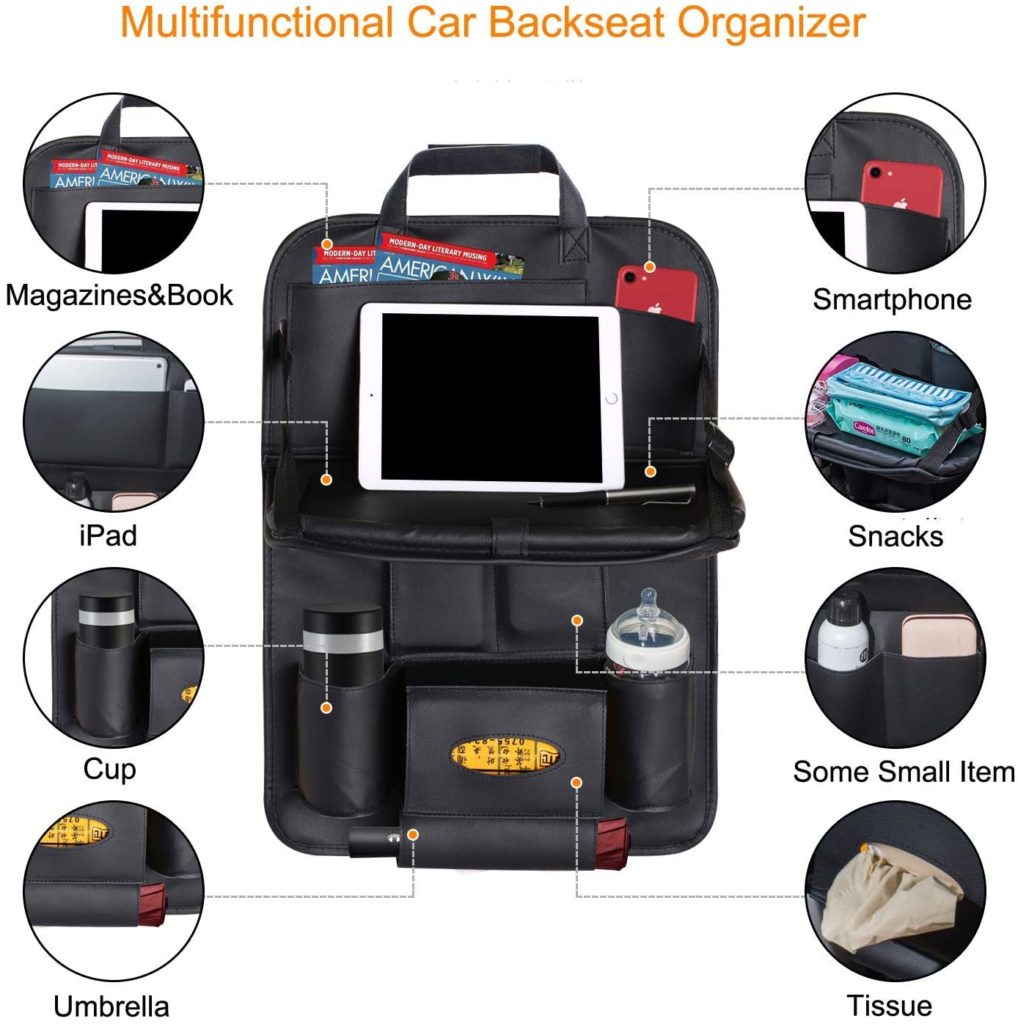 Do not let your car become a pigsty, you can significantly increase the storage in your car, and have everything handy for those in the backseat, with this clever car seat organiser. The organiser straps to the passenger seat, and all straps are hidden away, and do not interfere with the comfort of the passenger seat. The organiser has been cleverly designed with pockets specifically for bottles, tissues, snacks, phones, and even a shelf to rest your tablet or laptop.
Key Points:
A great way to keep the car organised for day-to-day use, or for a roadtrip.
The organiser includes multiple pockets designed specifically for bottles, phones, tissues and much more.
Price: $28.88
7. Bucket Boss Super Roll Tool Roll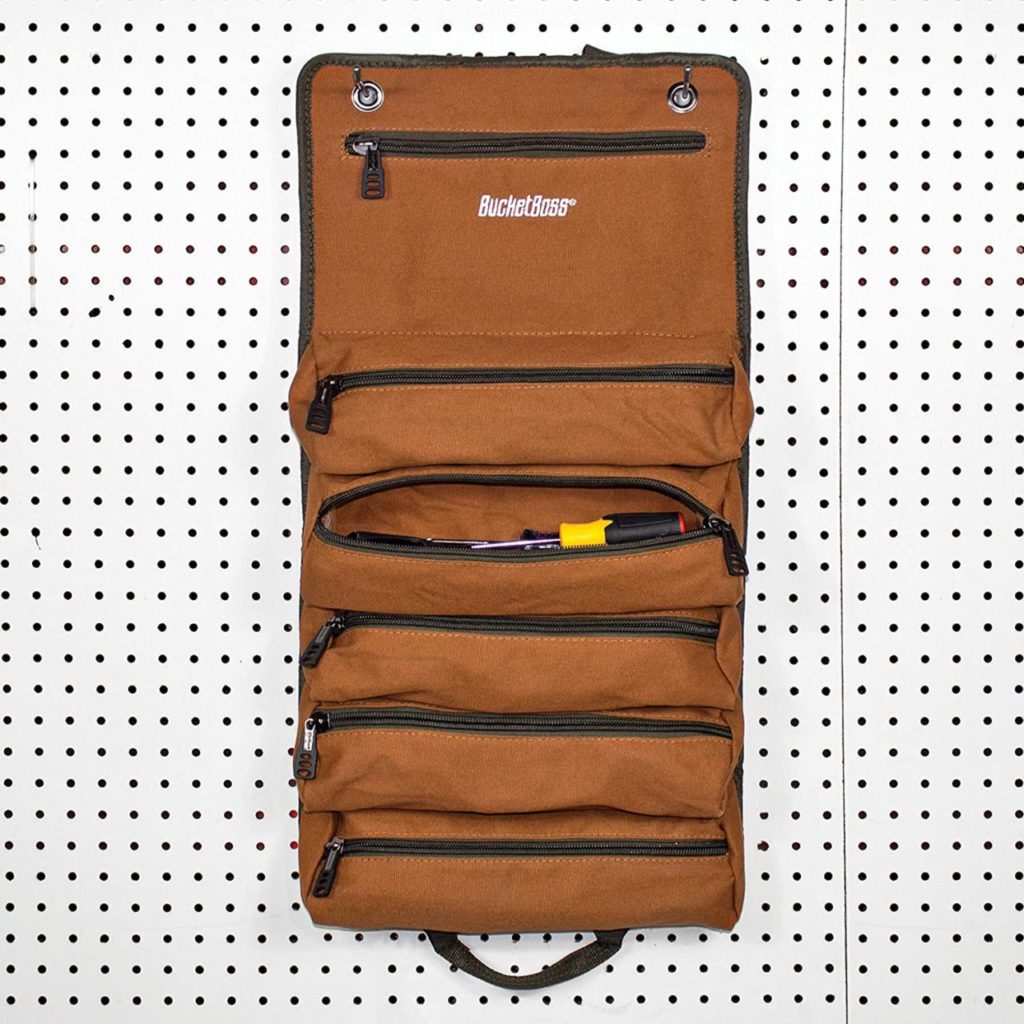 Whether you are a professional handyman or just think you are, this tool roll is sure to come in handy! Featuring 6 separate zippered pockets to separate your tools, you can easily roll up and release your tools for easy storage and transport. You never have to worry where that spanner is again or be worried that you left it on the bench at home.
Key Points:
This tool roll can easily be hung up for easy access to your tools at home, then rolled up for easy transport.
Made of durable and wear-resistant materials so your tools will not puncture the material, or the zippers split open.
Price: $70.30
You do not need to put up with living in a cluttered mess. These products make it easy to keep your living room, home office, closet and much more clean and tidy.